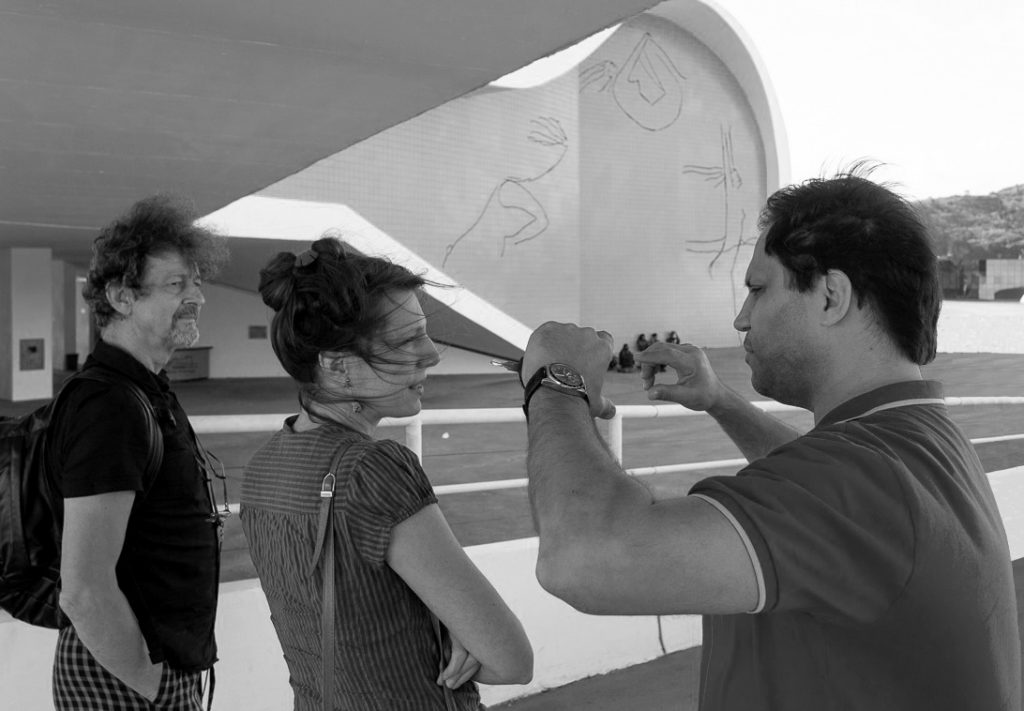 Paulo Sergio Niemeyer, architect, grandson of Oscar Niemeyer, president of the Instituto Niemeyer, visits Claire Bailly and Jean Magerand on Caminho Niemeyer
---
The world Forum Niemeyer in Rio de Janeiro has assembled a large number of international audiences of architects, sociologists and other researchers, artists, geographers, political personalities, students. This was the launching event of the preparatory actions for the World Congress of Architects, which will take place in 2020 in Brazil.
Claire Bailly and Jean Magerand, architects, teachers and researchers at EVCAU, founders of the International Experimental Workshop for the city Bio-numérique, represented the French approaches to architectural, urban, prospective Agronomic. They have reported the experimental bio-numerical approaches that they develop in particular within the Axis systemic design as in the teaching of Paris-Val de Seine.
Jean Magerand's conference focused on "the bio-digital City", and in particular on its implications for new approaches to urban solidarity. that of Claire Bailly, entitled "Bio-mimicry, cité numérique et Big Data: methodological contributions to urban planning", was presented at the end of the Forum.
The two researchers were able to meet on this occasion multiple potential partners and develop promising links for transatlantic collaborations in the field of prospective agronomy, projective sciences and experimentation Bio-Digital.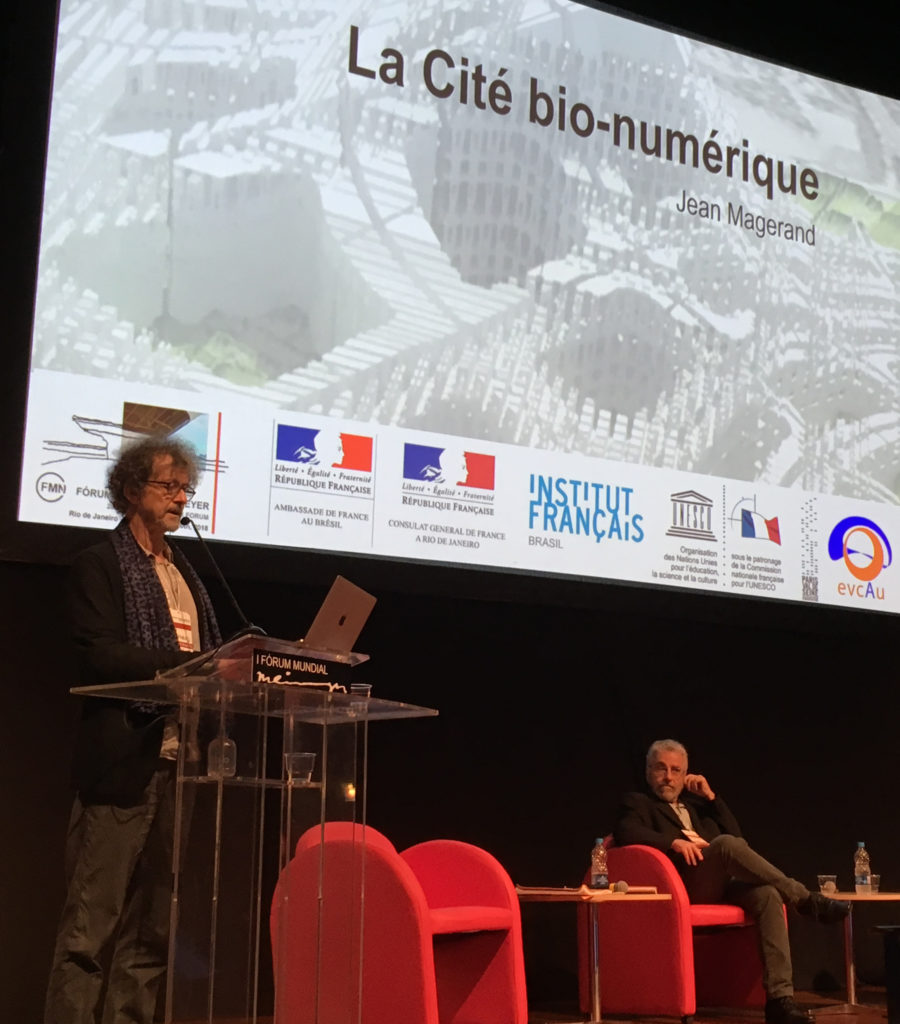 Lecture by Jean Magerand at the world Forum Niemeyer in the theatre Aldopho Bloch, designed by Oscar Niemeyer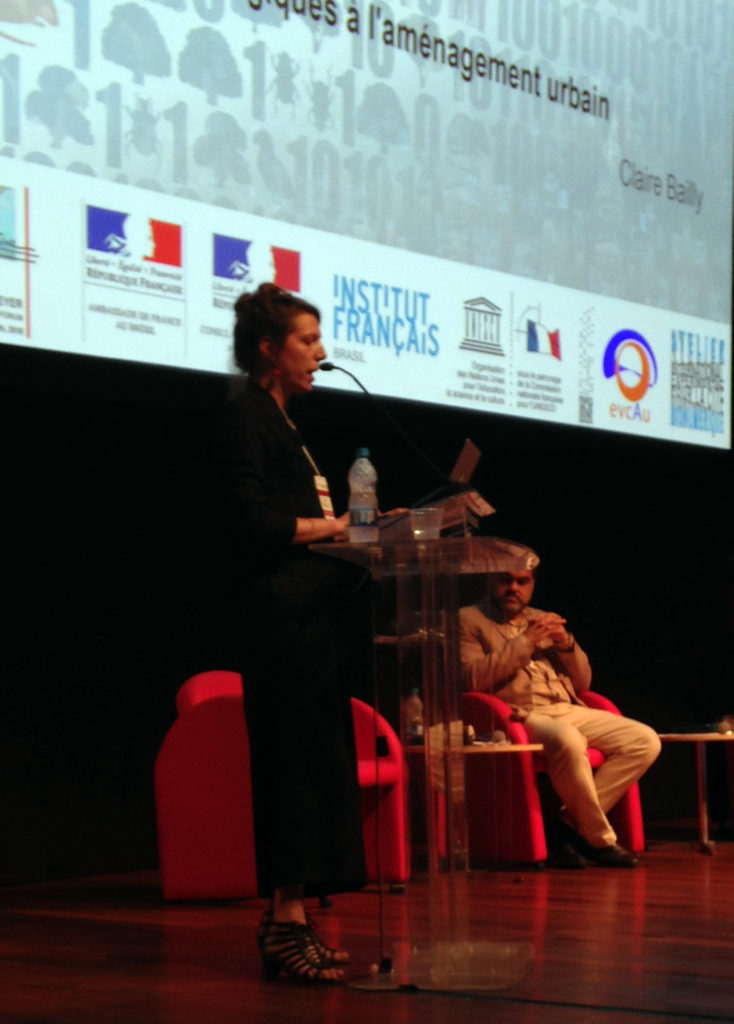 Closing conference of the Niemeyer Forum by Claire Bailly, in the presence of Nivaldo Vieira de Andrade Junior, president of the Instituto de Arquitectos do Brasil, organizer of the UIA World Congress 2020